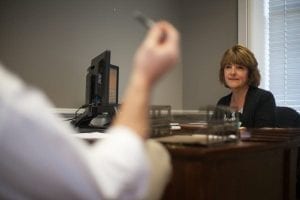 At Burkett Burkett & Burkett Certified Public Accountants, P.A., we are able to provide Accounting Software Consulting for both new and established small businesses. For new businesses, we can recommend appropriate and cost-effective software packages. In situations in which small businesses already have the capacity to perform aspects of accounting work, but their employees lack necessary training and skills, we are able to provide training, as well as consulting and support.
QuickBooks – Certified QuickBooks ProAdvisors
We offer training and support for our clients who use QuickBooks Accounting Software. Our ProAdvisors have combined experience over forty years. We provide multiple levels of QuickBooks training including Basic, Pro, Premier, Enterprise, and Online.
Find a local QuickBooks Expert
Client Bookkeeping Solution
We provide an innovative, easy-to-use, and efficient Client Bookkeeping Solution that is uniquely designed to simplify our clients' day-to-day bookkeeping and check writing needs. Client Bookkeeping Solution works seamlessly with our in-house accounting software so that we can more efficiently prepare our clients' financial statements and tax returns.
Business Works Gold
Business Works Gold fills the large gap between basic entry-level products and complex high-end software. The solution is a full-function Accounting Software, which consistently outperforms competing products in the areas of performance, ease-of-use, and Windows-based product reliability tests. Tight security and financial controls are provided, plus networking capabilities.
The software offers nine fully integrated modules including:
General Ledger
Accounts Payable
Accounts Receivable
Inventory Control and Purchasing
Order Entry
Payroll
Job Cost
Custom Office and Mailing Labels
Networking Capabilities