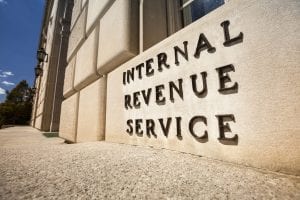 The first quarter of 2017 has come to an end, and we've put together the tax changes you need to know.
Small businesses can now use up to $250,000 of their research credit against their payroll tax liability, instead of their income tax liability, which may be helpful for startups with little or no income tax liability.
The Fast Track Settlement (FTS) program, designed to help small businesses/self-employed taxpayers reach an agreement with the IRS on tax disputes more quickly, has been made permanent.

2017 luxury auto depreciation dollar limits and lease income add-backs were released for 2017. All dollar limits will remain the same as 2016, other than a $100 increase for third year light trucks or vans (includes minivans and SUVs).

Small businesses can wait to send an HRA notice to employees until 90 days after they receive further guidance from the IRS.
The IRS provided a

 revised list of boycott countries which includes Iraq, Kuwait, Lebanon, Libya, Saudi Arabia, Syria, United Arab Emirates, and Yemen.
Call Burkett Burkett & Burkett, Certified Public Accountants, P.A. with any questions you may have or for assistance navigating these changes. Read the full article here.