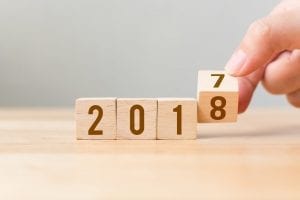 Happy new year!
2017 was a great year for Burkett Burkett & Burkett, Certified Public Accountants, P.A. Several members of our staff were named Board Members for the Central SC Committee of 100, our firm was nominated "Best CPA" for Lexington Life Magazine, and we were named The State's Best Accounting Firm for the 3rd year in a row.
We wanted to take this moment to thank all of our clients for their support and their business, not just in 2017, but over the past 40 years.
We wish you all a happy and successful 2018, and we're kicking the year off with a chance to get to know us a little better as our team shares what they wanted to be when they grew up. Watch and share the video below!