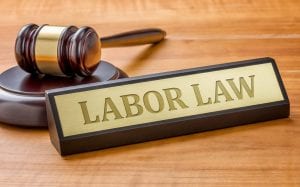 Nexsen Pruet, PLLC reports that the Department of Labor has officially abandoned the Obama-era "Final Rule" by requesting that a federal appeals judge dismiss the DOL's appeal. You can find their technical release here.
The DOL decision is summarized below:
Originally scheduled to take effect on December 1, 2016, the controversial overtime regulation would have increased the minimum salary required to maintain "white collar" exemptions from $23,660 to $47,476, making 4 million additional workers eligible for overtime pay.
The motion was first put on hold when Judge Amos Mazzant, a federal district judge in Texas, filed a  temporary injunction on the rule. The DOL appealed the injunction, but faced several roadblocks partially due to the delay of President Trump's cabinet appointments.
As recent as June, the DOL announced that it was still planning to move forward with an appeal of Judge Mazzant's injunction, but their motivations appeared to change. Rather than continuing to argue for a minimum salary of $47,476, the DOL chose to focus on the section of Judge Mazzant's order that indicated the DOL had overstepped and didn't actually have the authority to establish salary requirements.
On September 5, 2017, the DOL requested too late that the Fifth Circuit Court of Appeals dismiss its appeal. As of August 31, 2017 Judge Mazzant had issued a final order, meaning the injunction was no longer pending. The Judge did abandon previous claims that the DOL had no authority to make salary requirements, and instead suggested that DOL could make the requirements but not when the salary became so high that the employees' duties were irrelevant.
At this point, the overtime rule appears unlikely. However, the DOL could make another appeal and work towards a more compromised salary. If they decide against that, labor unions or other third party groups could pursue the appeal on their own. In the meantime, the DOL has opened up a new period of public comment on the minimum salary threshold.
More information can be found in The National Law Review, and as always, you can call  Burkett Burkett & Burkett, Certified Public Accountants, P.A. with any questions you may have regarding this rule.