Burkett Burkett & Burkett Certified Public Accountants, P.A. is very pleased to announce that Deven A. Fozdar will serve as Executive Vice President. In addition to this new position, Fozdar currently manages business valuations, litigation support cases, economic damages and fraud investigations, among others. He's been with the company for 15 years.
Fozdar has over 25 years of experience working in accounting and he boasts a long list of professional and civic achievements. He was born in Bombay, India and began his career there performing audits and tax preparations in the late 1980s. He held the position of President of Finance for a public company in India. He earned his certification as a Chartered Accountant in 1990. Throughout the early 2000s he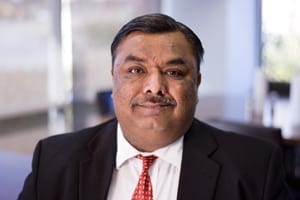 garnered more professional certifications including Certified Public Accountant (CPA), Certified Fraud Examiner (CFE) and Accredited in Business Valuations (ABV). In addition, Fozdar is a member of the South Carolina Association of Certified Public Accountants, the American Institute of Certified Public Accountants, Institute of Internal Auditors, the Association of Certified Fraud Examiners and Institute of Chartered Accountants of India.
Burkett Burkett & Burkett Certified Public Accountants, P.A. has served the Columbia, South Carolina and greater South Carolina community since 1976. The firm serves both individuals and businesses with their financial goals through assistance with accounting and consulting, auditing, estate and trust administration, litigation assistance, and taxes. They are committed to the best in customer service for their clients' overall financial well-being.