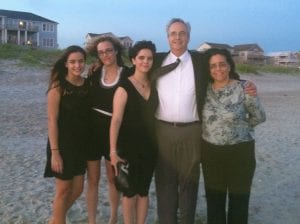 We are pleased to welcome Cyndy Sue Taylor to the team at Burkett Burkett & Burkett Certified Public Accountants, P.A.
Cyndy is a Certified Public Accountant with over 18 years of experience and was recently awarded the Chartered Global Management Accountant (CGMA) designation recognizing her combined public accounting and internal audit experience. She graduated from the University of North Carolina at Charlotte, earning both a Bachelor of Arts and a Bachelor of Science degree in Business Administration. Before moving to South Carolina, she was a manager with Cohen & Grieb, PA in Tampa, Florida. Cyndy has a strong background in tax planning issues and structures, as well as preparing expatriate returns, responding to IRS notices, and summarizing tax research. She has experience working for a wide-range of clients from manufacturers to medical professionals to nonprofits. Cyndy also has a strong background in Peachtree (now Sage 50 US) and is a Certified QuickBooks ProAdvisor, having worked with both platforms for over 10 years. Cyndy is a member of the American Institute of Certified Public Accountants and the South Carolina Association of Certified Public Accountants.
After many years of travel as a military spouse, Cyndy and her husband Jeff are happily settling on Lake Murray, joining her extended family who have lived there for almost 30 years. They are looking forward to volunteering in the Fort Jackson community and enjoy being college football fanatics, rooting for the Tampa Bay Rays and pontooning with their daughters; Rebecca (Clemson 2011), Gabrielle (FSU 2013), and Elizabeth (FSU 2017), and their three corgis; Caden, Ceili, and Aiofe.